ADVERTISEMENTS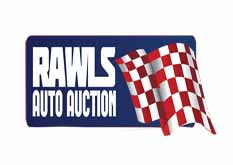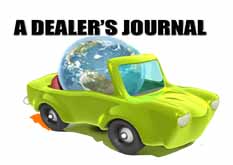 TRANSPORTERS & SUPPLIERS GUIDE
---
Alabama
Roll Seal, Inc.
Hicks Auto Air Bag Covers
AutoCheck
Winns Warranty
Alaska
Arkansas
California
OPENLANE
Promotional Products
Safelite of America Inc.
F & I Systems, Inc.
TNT Auto Transport
Canada
Carmel
Colorado
Connecticut
RVI Group
Earmark
Trivin Inc.
Delaware
Florida
Georgia
Hawaii
Idaho
American Associated Auctioneers
Illinois
Indiana
NextGear Capital is the world's most comprehensive and innovative provider of lending products for vehicle dealers and auctions. With pioneering technology and a total commitment to customer service, NextGear Capital empowers dealers to floor plan vehicles from anywhere, at any time. NextGear Capital lines of credit can be used for a variety of purchases – Retail, Wholesale, Salvage or Specialty. The company was created by the merger of Manheim Financial Services and Dealer Services Corporation, resulting in a dynamic new industry leader that is 100% focused on helping customers shift their business to the next level. NextGear Capital, 1320 City Center Drive, Suite 100, Carmel, IN 46032 • 888.969.3721 Corporate website: www.nextgearcapital.com please inquiries to: marketing@nextgearcapital.com
Iowa
W.W. College of Auctioneering
Budget Car Rental & Sales
Kansas
Kentucky
Louisiana
Maine
Maryland
Triad Financial
Carcannon East Coast
National Auto Auction Association
Massachusetts
Royal Administration Services
AutoUse
Michigan
Time Auto Transport
Northwood University
Insight Network Transportation
Automotive Credit Corporation
Minnesota
Lomen Auto Transport Inc.1216 Scheffer Ave St. Pau,l MN 55116 Phone: 800-697-0757 Fax: 651-698-0811 Email: elomen@lomen.com or online at www.lomen.com Providing Prompt, courteous, reliable, damage free delivery since 1975. From 1 car to 1,000, we do it all.
Mississippi
Missouri
McNutt Auto Transport Service, Inc.: 7485 NE 401 Rd Lowry City, Missouri 64763
Phone: 800-755-2324 Fax: 417-644-2920
email: Sales@McNuttTransport.com www.McNuttTransport.com
Serving all contiguous 48 states since 1995.Single units, multiple truckloads, staged service to all auctions, best customer service in the industry
Montana
Nebraska
Road Warriors
Empire Insurance Company
Easy-Haul Trailers
Nevada
New Hampshire
New Jersey
Affiliated Car Rental
Mobile Star GPS
New Mexico
New York
Automate
Frazier Computing
DeFelsko Corporation
AllState Security
North Carolina
Mendenhall School of Auctioneering
National Association of Public Auto Auction
North Dakota
Ohio
Micro21
GoLittleGuy.com
Ohio Auto Delivery
Oklahoma
Oregon
Pennsylvania
Preferred Warranties Inc.
Guardian Warranty Corporation
Tri Arc Financial Services
Rhode Island
South Carolina
Chapman Enterprises
American Luxury Coach
FHS Supply Inc.
South Dakota
Tennessee
Tennessee Auto Dealers Association
Servnet
TPC Management
United Auto Recovery
Texas
Utah
Vermont
Virginia
Auto Corner Online
East Coast Auto Transport
NADA
Washington
Electra Start Inc.
Washington D.C.
AFSA
West Virginia
Wisconsin
Wyoming
ADVERTISEMENTS